RELX New Pricing
An Important Price Change
We need to inform you of an important change due to recent adjustments in national policies. As a result, we are required to make necessary pricing revisions for certain products on our official e-commerce website.
It's time to stock up or join our Autoship Program!
Pod
Effective October 10th, the price of our ceramic pods (Pod Pro) will increase from £7.99 to £8.99, and the price of our cotton pods (Pod) will also be adjusted from £5.99 to £8.99.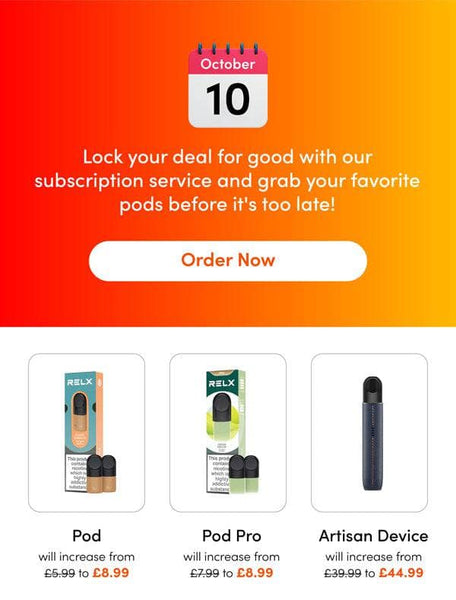 Autoship Program
Regarding our pod subscription program, we need to notify you that, starting October 10th, the discount for new orders will be adjusted from the previous 20% off to 10% off. However, please rest assured that orders placed before October 10th and Autoship recurring orders will not be affected.